Checkup and Clean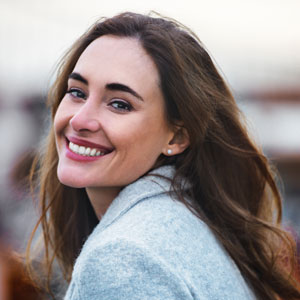 Preventative dental care helps you keep your smile healthy for life. Routine checkups aim to reduce your risk of common infections like gum disease and tooth decay. Depending on your dental history and oral health habits, we recommend checkups as often as every three months to as spaced out as once per year.
Your Initial Exam
During your checkup, we'll want to thoroughly evaluate each of your teeth and the gums around them. We'll also assess the integrity of your existing dental work by checking for any leakage or aging restorations.
As part of your visit, we'll also need to take a series of photographs and X-rays. If you've had X-rays taken over the past year or so, please let us know. Otherwise a full set will allow us to screen for issues that aren't visible, such as bone loss, abscesses or decay between the teeth.
Scale and Clean
After your exam, we'll scale and clean your teeth to remove stain and buildup. Then we'll polish your teeth and apply a fluoride treatment to strengthen your tooth enamel. As part of your cleaning, we'll also assess the gum health around each tooth to pinpoint possible signs of gum disease as early as possible.
Throughout your cleaning, our team will discuss areas that may require special attention once you to back home. Together, we'll work to modify your current oral hygiene routine to best maintain hard-to-reach spaces where tartar is heaviest.
People with healthy teeth and gums typically require a checkup and clean once per year. We'll show you proper preventative care tactics to limit tartar buildup, reducing the number of visits you need to make. If you're prone to gingivitis or have areas that are hard to keep clean, we suggest booking a scale and clean every six months.
Our patients with a history of gum disease may need to see us as often as every 3-4 months for periodontal maintenance cleanings. As your oral health improves, we will space those visits out to every six months and then hopefully a year apart as your gums respond.
If you have specific concerns or we suspect that a tooth requires treatment, we'll explain all of your options and what the best solution will be. You play an active role in co-planning your care, so communication is key! Education is our primary goal, so you'll never have to worry about us recommending a treatment that you do not need.
Healthy gums are essential for tooth support. We encourage you to be on the lookout for signs of gum disease, such as
Bleeding when you floss
Bad breath
Sore or swollen gums
Gum recession (long teeth)
Spaces between teeth
We'll carefully measure points around each tooth to determine if there is any tissue detachment. If there is, we will recommend a course of periodontal therapy before the infection can lead to tooth and bone loss.

Checkup and Clean Port Hedland, South Hedland, Wedgefield, Pilbara WA | (08) 9173-5838