Emergency Dentistry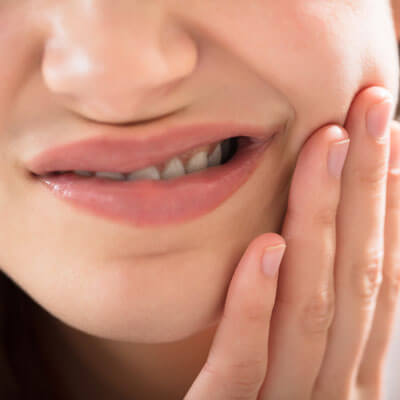 A dental emergency can strike when you least expect it. From an athletic injury to an automobile accident, an injured tooth typically requires immediate attention.
Some of the most common dental emergencies we treat include
Broken and knocked-out teeth
Dental abscesses
Bleeding gums
Toothaches
Crown or filling coming loose
Dental emergencies can be both physical and cosmetic in nature. Being in pain is an obvious reason for calling our office. But if you're not in pain and the chipped tooth is only a cosmetic concern, does it still warrant an emergency appointment? Absolutely!
If chipped or broken enamel is interfering with your normal daily activities, we urge you to contact us straight away.
Get Out of Pain Fast
We make it our top priority to see emergency patients straightaway. Even if you're not currently a patient at our practice we encourage you to contact us. In most cases, we will adjust our schedule to see you as soon as you can get to our office.
Contacting us after hours? Follow the prompts to leave a message for one of our dentists. Someone will be in touch with you as quickly as possible. In some cases, we can arrange to meet you up at the office even if it's over the weekend.
Not in pain? Avoid chewing on your tooth to prevent any additional fractures. When possible, pick up a temporary filling kit from the pharmacy to help you get by until you can make it to our office.
Knocked out teeth need to be reimplanted within the next 1-2 hours. In the meantime, store the tooth in a sealed container that's filled with milk. If you don't have access to milk, use water with a pinch of salt. Take care not to touch the root, as it can interfere with reimplantation. Visible debris can be rinsed off with a gentle stream of tap water but the tooth shouldn't be physically rubbed or scrubbed.
As long as we see you quickly it may be possible to reinsert the tooth and splint it in place. If you're comfortable doing so, you can attempt to reinsert it yourself before coming to our office. Do not force it into the socket.
Chipped enamel is similar. Take care to store it properly and we will try to bond it back to the tooth with special cement.
Every dental emergency is different and so are your home care instructions. Depending on if there was a traumatic injury, knocked out tooth or even an extraction, you'll usually need at least a day off to recover.
Rinsing with warm salt water can alleviate swelling and irritation. Take an over-the-counter pain reliever as prescribed to reduce inflammation (the primary cause of tooth pain).
If severe bleeding or facial swelling develops, let us know straight away and head to the nearest emergency room.

Emergency Dentistry Port Hedland, South Hedland, Wedgefield, Pilbara WA | (08) 9173-5838