Invisalign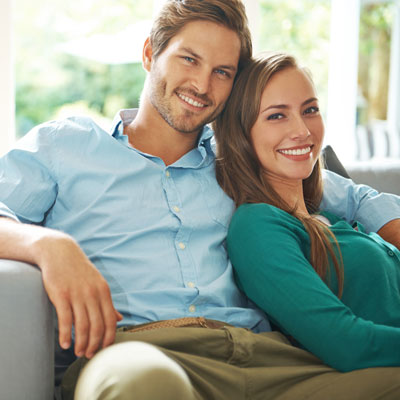 Straighter teeth enhance the aesthetic appeal of your smile. But there's more to having an aligned smile than just cosmetics. Straight teeth are also less prone to common issues like tooth decay, gum disease and premature wear.
Our office provides comprehensive Invisalign® orthodontics for adults and teens. The translucent teeth straightening system is digitally mapped out for accuracy and fit. You can even preview your proposed tooth alignment prior to starting treatment!
How Invisalign Works
Invisalign braces don't use brackets and wires like conventional orthodontics. Rather, they consist of a series of removable trays. The clear aligners nudge your teeth into the desired position. Simply change them out as directed (every two weeks) and wear them for the prescribed length of time each day.
Since Invisalign is digitally designed, the aligners are prefabricated using 3D imaging of your teeth. There are no adjustment appointments. You'll be able to progress your tooth movement at home. We simply ask that you stop by for a short check every other month to ensure your teeth are responding properly and to pick up your next several sets of aligners.
No irritating wires or brackets
Eat anything (just remove your aligners)
No-fuss oral hygiene
Fits into your busy schedule
Shorter, fewer appointments
Low-profile visibility
Great for adults and teens
Invisalign is a progressive orthodontic system that offers better flexibility and aesthetics for our patients. And since it's digital, we can address any issues related to lost or broken trays without having to retake impressions. Plus there's a 5-year warranty!
Invisalign is ideal for most cases that can be treated with traditional orthodontics. Complex scenarios are best treated with dentofacial orthopaedics. Adults and teens alike can benefit from this predictable aligner system.
If you have active tooth decay or gum disease, other therapies may be necessary before you can start your Invisalign treatment. However, Invisalign is typically a recommended adjunct service for care plans related to periodontal therapy or cosmetic dentistry.
Cleaning your teeth and Invisalign trays is simple since there are no fixed appliances to work around. You won't need any special tools. Simply remove your aligners to brush and floss as normal. Since it's easier to brush effectively you'll be at a lower risk for decalcification, caries or "white spots" like what's common in traditional braces.
As for the trays themselves, remove them morning and night to wash them with lukewarm water and soap. Try to avoid abrasive toothpastes as they could scratch the aligners (leading to stain and bacterial buildup). Use an extra-soft toothbrush to clean them out thoroughly, then rinse them clean and place them back into your mouth.
Do not eat with your Invisalign trays in place. Remove them during meals and clean your mouth before replacing your aligners. If you're not in a place where you can brush, at least rinse your mouth with water.

Invisalign Port Hedland, South Hedland, Wedgefield, Pilbara WA | (08) 9173-5838