Root Canals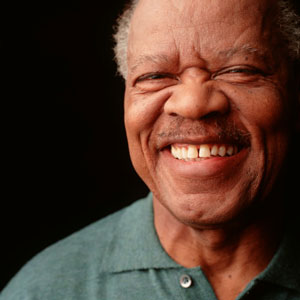 Root canal therapy is a type of procedure that allows us to save teeth, rather than remove them. If you have a tooth with severe pain, extensive decay, or an active abscess, endodontic treatment may be the only alternative to an extraction.
Do Root Canals Hurt?
Not at all. Getting a root canal is similar to having any routine type of dental work completed. Our goal is to ensure your comfort at all times via gentle techniques and effective numbing medications. However, if you prefer, you can also request to add sedation to your scheduled procedure. We're one of the only dentists in the area to offer sedation inside our office.
Symptoms of Dying or Infected Teeth
Nerve trauma or death can present itself as
Your tooth turning dark
Severe decay
Visible abscess on the gum
Sensitivity to hot temperatures
Pain when you press on the tooth
Root canal therapy is typically broken up into two stages. In many situations, we can complete the entire procedure in one appointment as long as we have enough advance planning.
First, we will numb your tooth so that you don't have to feel a thing. From there we'll open the nerve canal and allow the infection to drain. Next, we'll use a rotary file to prepare the canal and thoroughly remove any residual tissues. Finally, we'll fill the nerve canal with a rubber-based material followed by a fiberglass post if a buildup is required.
In most cases, we will place a crown on the tooth straight away to prevent any breakage in the non-vital tooth. Otherwise, we may wait up to six months to reassess the tooth, then plan a crown at that time.
All in all, the typical root canal process only requires 1-2 appointments to complete. Front (anterior) teeth usually need one visit while back (posterior) teeth take up to two, due to the extra roots and accessibility issues involved.
If you have a back tooth with deep decay or an abscess, we will need to evaluate it on a case-by-case basis. In some situations, it may be better to remove the tooth and then replace it with a root canal or bridge (if the adjacent teeth need additional reinforcement). Conditions like gum disease or smoking may contraindicate implant therapy.
Although an endodontically-treated tooth is no longer "alive", it is still very much functional. Keeping the tooth and area around it clean is important. Take care to brush and floss your tooth thoroughly each day, focusing along the gums and edges of the crown on top of it.
Investing in a nightguard or bite splint is another great way to extend the integrity of your newly restored tooth. An impression is all you'll need to get started. We'll have your appliance ready within just a few days.
Do I Need a Root Canal?
For gentle root canals Port Hedland contact our office to reserve an exam. We're happy to help!
CONTACT US »

Root Canals Port Hedland, South Hedland, Wedgefield, Pilbara WA | (08) 9173-5838