Dental Veneers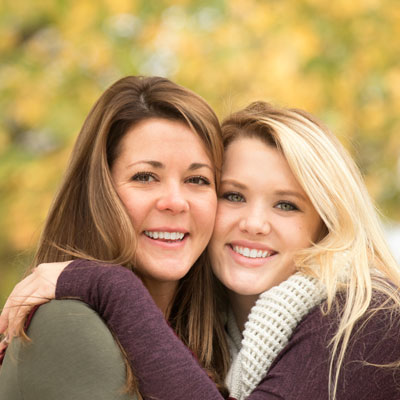 Cosmetic veneers are a thin restoration that bond to the front of your teeth. You could compare their shape and function to contact lenses or acrylic nails, but for enhancing your smile.
You may want to consider veneers if you have teeth with
Deep staining or natural discoloration
Small gaps between teeth
Chipped edges
Uneven enamel
Misshaped teeth
Minor tooth crowding
Types of Cosmetic Veneers
We provide two types of dental veneers, allowing you to select the one that's best for your budget and lifestyle.
Porcelain Veneers
For a Hollywood-style smile makeover, porcelain dental veneers offer stronger and longer-lasting results. However, they do cost a bit more than composite veneers. That being said, porcelain allows for optimal aesthetic appeal and is extremely durable. In other words, you'll get the best return on your investment!
Composite Veneers
These dental veneers are designed from tooth-coloured composite, similar to white fillings. We place and shape them by hand in just one appointment. The average composite veneer is about half of the price per tooth, but it is not as durable as porcelain. You might want to opt for a composite veneer if you only have one or two teeth that need quick attention.
Before you invest in cosmetic veneers, we'll need to make sure that your gums and teeth are healthy. Great oral hygiene is essential. If you're someone who tends to clench and grind your teeth, a nightguard will also be required.
Veneers can address aesthetic issues like mild crowding, gaps or misshaped teeth. But if significant tooth misalignment is a concern, orthodontics is the preferred treatment. That being said, we can still opt to place veneers after you complete your time in braces.
If you're considering a
smile makeover
, we'll want to evaluate your oral health, screen for tooth decay and gum disease, as well as possibly take a few X-rays to assess areas that are not visible to the naked eye. From there, we'll discuss which types of veneers are best for you and how many you'll need to help your smile look its best. Flexible financing plans are also available.
It's important to clean your dental veneers daily. Brushing and flossing around each tooth is essential, as plaque can accumulate around the edges and lead to leaky margins. Try to avoid eating hard foods such as nuts (chew them with your back teeth instead), as the pressure could lead to chips or fractures. Cut your meals into smaller pieces to prevent having to use your front teeth as much.
Plan to schedule a routine checkup and clean at least once a year, so that we can evaluate your dental veneers and the supporting teeth. If there are any concerns, we can make you aware of them before the conditions progress into something more severe.
Free Smile Makeover Consultations
Learn more about cosmetic dental veneers Port Hedland and find out if they're right for you. Contact Port Hedland Dental Surgery today to request a consultation.
CONTACT US »

Dental Veneers Port Hedland, South Hedland, Wedgefield, Pilbara WA | (08) 9173-5838